Since the start of the COVID-19 pandemic, not only the prices of raw materials but also many chemicals have soared. Shares in chemical companies profit from this. We are talking, for example, about BASF, Covestro or Wacker Chemie. Chemical companies (with exceptions such as Brenntag or Symrise) are extremely sensitive to business cycles. If the economy goes into crisis, companies tend to order fewer materials. Investors should take this into account nowadays. Also in connection with the current conflict in Ukraine.
Which stocks of chemical companies to buy?
The chemical industry is the main supplier of materials for almost all other industries and – especially in times of increasing shortages and supply problems – is of strategic importance for the European economy. There are many chemical companies in Europe and many of them – in their respective categories – world market leaders. We present a list of the top five chemical companies. These companies have a rich history and are market leaders in their respective segments.
Chemical Stocks: Recurring stocks attract high returns
Chemical actions are subject to large cyclical fluctuations. Whenever the economy is doing well, demand grows exponentially. However, as soon as there is a slowdown, chemical companies will be hit hard. How will the war in Ukraine ultimately affect the activities of chemical companies? It remains to be seen. At best, rising chemical prices could offset a possible decline in sales volumes.
Therefore, brave investors can certainly add one or two stocks of chemical companies to their portfolios. If you're interested in high dividends, BASF, Wacker Chemie and Covestro will be of particular interest. And for those who value lower risk, Brenntag and Symrise are a good choice.
Top five chemical stocks at a glance
stockList
asc
1
5
sd
|
1
0
10
0
pl
//cdn.datatables.net/plug-ins/1.10.20/i18n/Polish.json
The best stocks of chemical companies
The following list of chemical companies' shares is to be an inspiration and a source of knowledge about companies from a given sector. Its purpose is to familiarize readers and investors with chemical industry stocks with potential. However, it does not constitute investment advice or an incentive to buy or sell selected shares. Each trader or investor should make investment decisions based on his own analysis, strategy and money management.
BASF SE (ISIN: DE000BASF111 – symbol: BAS – currency: EUR) was founded in 1865 as "Badische Anilin- & Soda-Fabrik". The company, based in Ludwigshafen am Rhein, is today the largest chemical company in the world, operating more than 200 chemical plants in 90 countries around the world. The product portfolio includes, for example, industrial chemicals, plastics, oil, gas as well as plant protection chemicals.
BASF's customers are mainly companies from the electrotechnical, chemical, automotive and construction industries, as well as pharmaceutical companies and agricultural enterprises. BASF's leading and most important products are used, for example, in the production of fuels, plastics, lubricants, paints, varnishes, paper products, hygiene products, pesticides and water treatment.
Wacker Chemie Actions: The Silicon Specialist
Wacker Chemie AG (ISIN: DE000WCH8881 – symbol: WCH – currency: EUR) with headquarters in Munich is a leading chemical company that was founded in 1914. It has 26 production plants in Europe, America and Asia. The company sells its products in over 100 countries and specializes mainly in the processing of silicon, which accounts for around 70% of its turnover.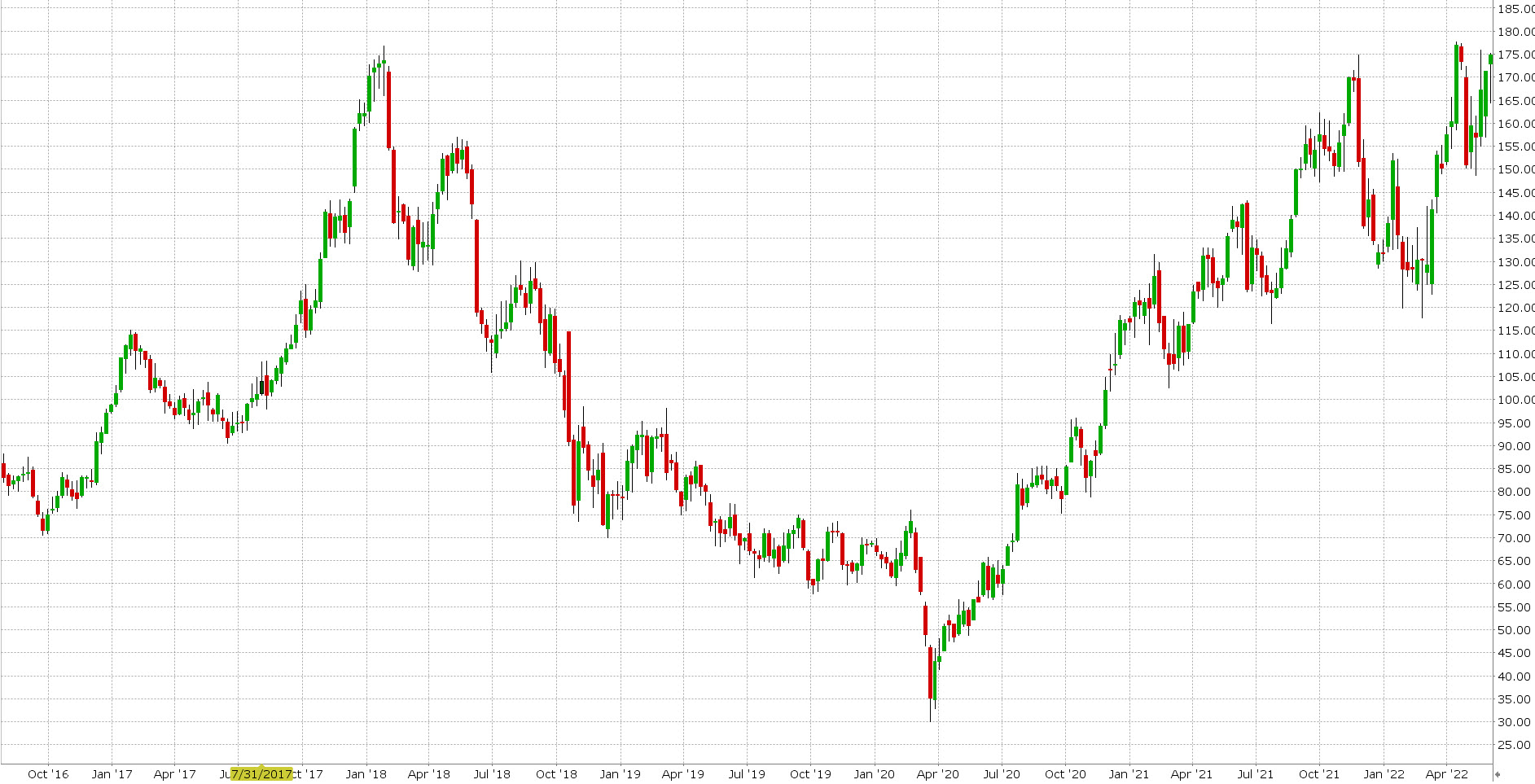 The company's products are used in many industries, such as mechanical engineering, construction, automotive, pharmaceutical, textile, solar, electronics, consumer goods, food production and basic chemicals. They are also used in the production of medical devices and biotechnology.
Covestro AG based in Leverkusen (ISIN: DE0006062144 – symbol: 1COV – currency: EUR) produces plastics, polymer materials, paints and varnishes and adhesives. The company was established in 2015 by separating the subsidiary MaterialScience from Bayer AG and entering the stock exchange under a new name – Covestro. Bayer AG still holds a significant stake in Covestro AG.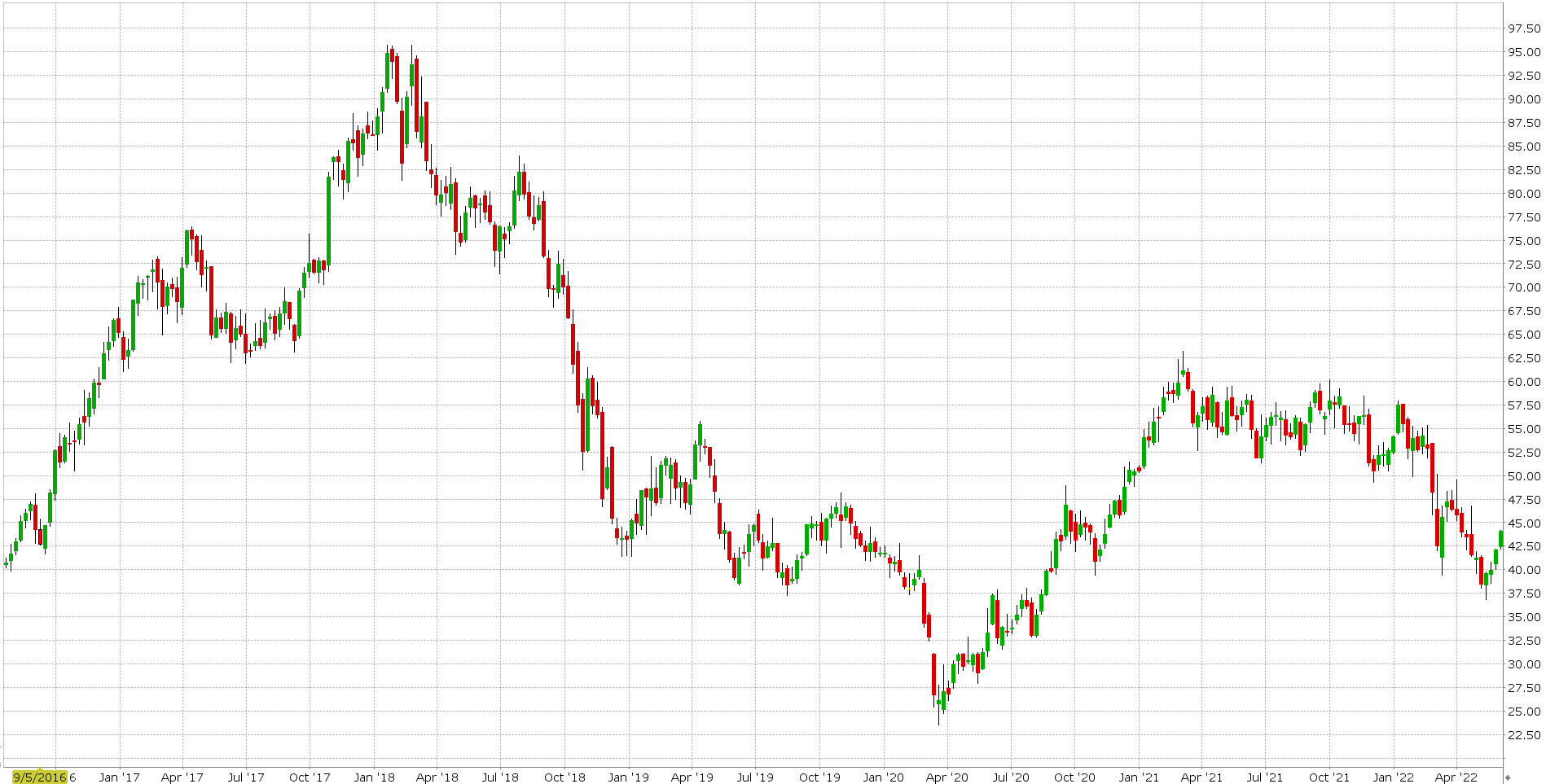 The company develops and produces over 2,000 materials. These are innovative polycarbonates (e.g. for CDs, DVDs, pressed parts and housings) and polyurethanes (e.g. for mattresses, shoe soles, car seats, thermal insulation in construction, insulation for refrigerators, films, etc.). The product range also includes paints, varnishes, adhesives and insulation materials. Covestro's customers are companies from the automotive, construction, electronics, furniture and textile industries. Covestro is a stock with an exceptionally high dividend.
Brenntag AG (ISIN: DE000A1DAHH0 – Symbol: BNR – Currency: EUR) is a world leader in chemicals trading. Originally established in 1874 as an egg wholesaler, the company processes and sells an assortment of over 10,000 industrial and specialty chemicals. They are bought and stored in large quantities. And then it sells to customers in smaller quantities. The Business-to-Business business model connects a chemical manufacturer with manufacturing sectors. Brenntag operates in 78 countries through more than 700 branches and offers its customers a global network and local delivery.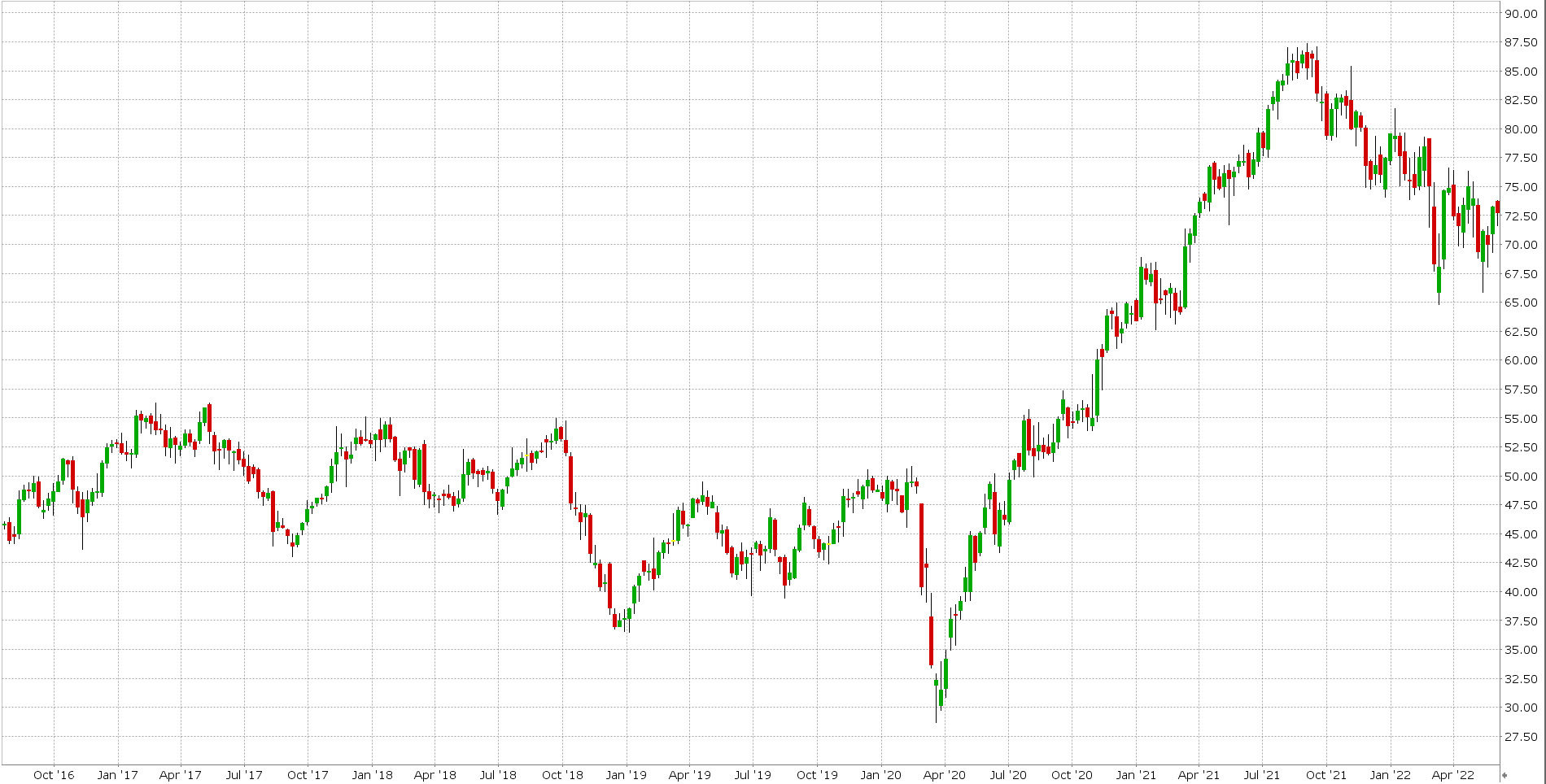 In addition to wholesale, Brenntag also offers services such as just-in-time delivery, mixing, formulation development, repackaging and technical services. Its clients include companies from the paints and varnishes, food, oil, gas, pharmaceutical, personal care and water treatment industries. Recently, the company has been expanding mainly through a number of smaller acquisitions. The company is more resistant to cyclical phases of the business cycle than companies producing chemicals. In a time of crisis, when corporate demand naturally declines, many customers shift from manufacturers to sellers. The fact that the forecast for 2022 was better than analysts expected is encouraging.
Symrise Actions: A leading global producer of fragrances and aromatics
Symrise AG (ISIN: DE000SYM9999 – Symbol: SY1 – Currency: EUR) based in Holzminden, Germany, is a world leader in the production of fragrances. The company was founded in 2003 as a result of the merger of two traditional Holminden companies Haarmann & Reimer and Dragoco, whose roots date back to 1874. Symrise currently manufactures its products on five continents and sells them to more than 6,000 customers in more than 150 countries. In addition to fragrances, Symrise also produces basic cosmetic ingredients. In total, its range includes over 34,000 products, most of which are based on natural ingredients such as vanilla, citrus and other plant-derived substances.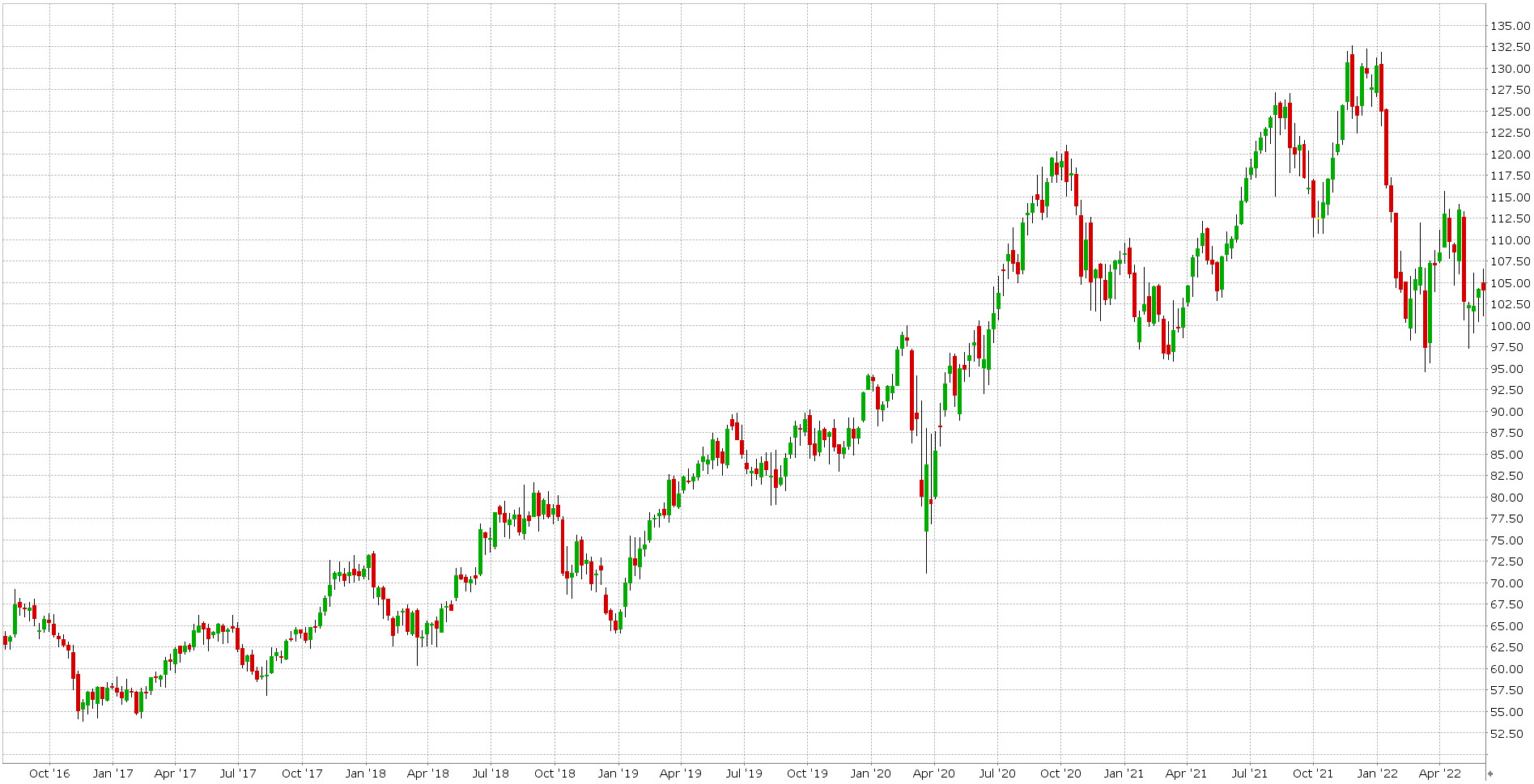 Symrise's customers are primarily producers of perfumes, cosmetics, beverages, pharmaceutical companies, manufacturers of dietary supplements, pet food and baby food. These include virtually all major consumer goods manufacturers such as Henkel / Schwarzkopf, Coca-Cola, Beiersdorf, Colgate, Danone, Diageo, Dior, Kraft, Nestlé, PepsiCo, Procter & Gamble and Unilever. Shares that have been in an uptrend for several years are definitely worth attention.
stockList
asc
1
5
hd
|
1
0
10
0
Trade stocks of chemical companies with LYNX
Whether you are a day trader or a long-term trader, you can take advantage of the excellent offer of LYNX as we enable you to trade a wide variety of financial instruments such as stocks, ETFs, futures, options, CFDs and forex at favorable commissions. In addition, we regularly publish training webinars. At LYNX, you can trade in real time through professional trading platforms.
In addition, as part of the Investment Portal, we regularly inform you about current investment opportunities on the market and news from the investment world. In case of any doubts, you can use our customer support for free.
Sources used:
PROBST, W. Die besten Chemie-Aktien 2022. LYNX [online]. Posted on May 24, 2022 [cit. 3. 6. 2022]. Available at: https://www.lynxbroker.de/boerse/boerse-kurse/aktien/die-besten-aktien/die-besten-chemie-aktien/
LYNX: Partner of Interactive Brokers in Poland
Are you interested in an investment account with Interactive Brokers? Combine the benefits of trading IB and an investment account through LYNX. Compare our services and take advantage of the support in Polish. Find out more at: Interactive Brokers
Mkt Cap
Vol
Daily maximum
Daily minimum
Displaying the — greyhound
Displaying today's chart