---
Supply pressure related to the strength of the US dollar, which is very subtle in the gold market, is more pronounced in the silver market. Today, the gold's prices are clearly going down, reaching the level of 21.20 USD per ounce.
Currently, the closest technical support on the silver market is around USD 21 per ounce, and slightly lower – already at this year's lows, i.e. around USD 20.46-20.66 per ounce.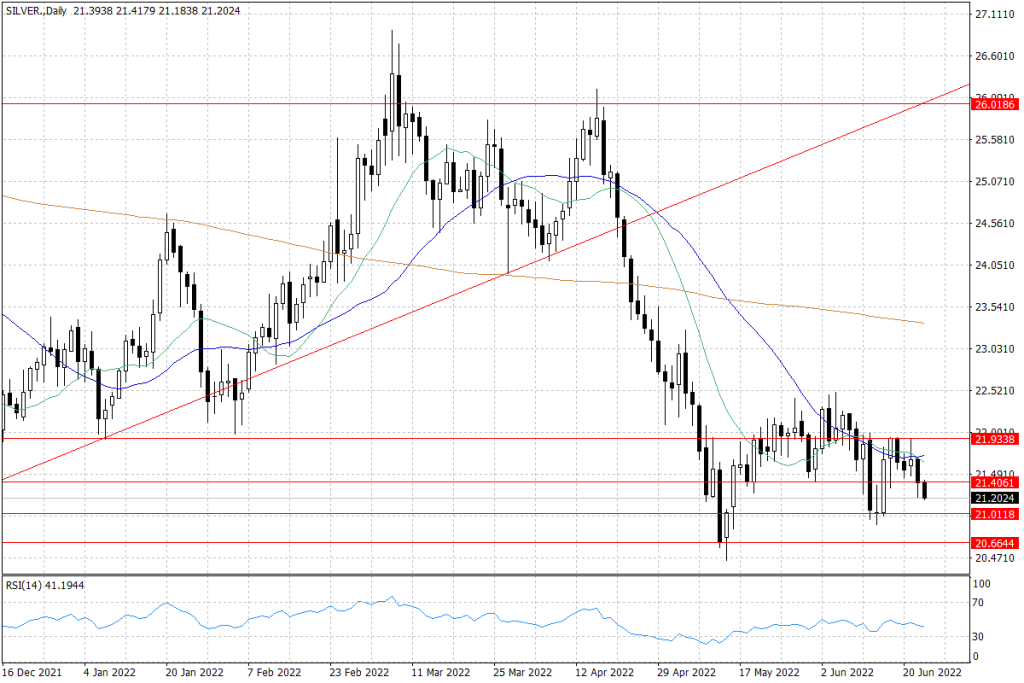 Naturally, the price of silver is strongly correlated with the price of gold, so it is the situation on the yellow bullion market that matters most. Nevertheless, silver is also widely used in industry, which puts the risk-off bias in the market harder.
The author also recommends:
See other phrases most searched for today: Australian dollar exchange rate zloty | pgnig stock price | pound pln | 11bit quotes | pge shares | newconnect shares | mercator medical stock price |
Follow us on Google News. Search for what's important and stay up to date with the market! Watch us >>