Crude oil prices are falling in the second half of this week. As a result, there is a good chance that for the third week in a row it will end with a decline in this market (this applies mainly to the American resource). Despite concerns about oil supplies to Europe in the face of sanctions imposed on Russia, the negative sentiment related to the coming recession, which many investors believe is already the dominant scenario, has a greater impact on oil prices. An economic slowdown would undoubtedly hit oil demand – and high fuel prices are already contributing to limited consumer demand.
Crude oil reacts to harsh external conditions
The remaining information on the crude oil market has a smaller impact on the prices of the raw material. The extended OPEC + cartel did not surprise and yesterday, in line with earlier expectations, sustained the intention to increase oil production by 648 thousand. barrels in August, which is the same as in July. However, the Middle East may be loud even in the middle of this month, because it is then that Joe Biden's diplomatic visit to this part of the world is planned.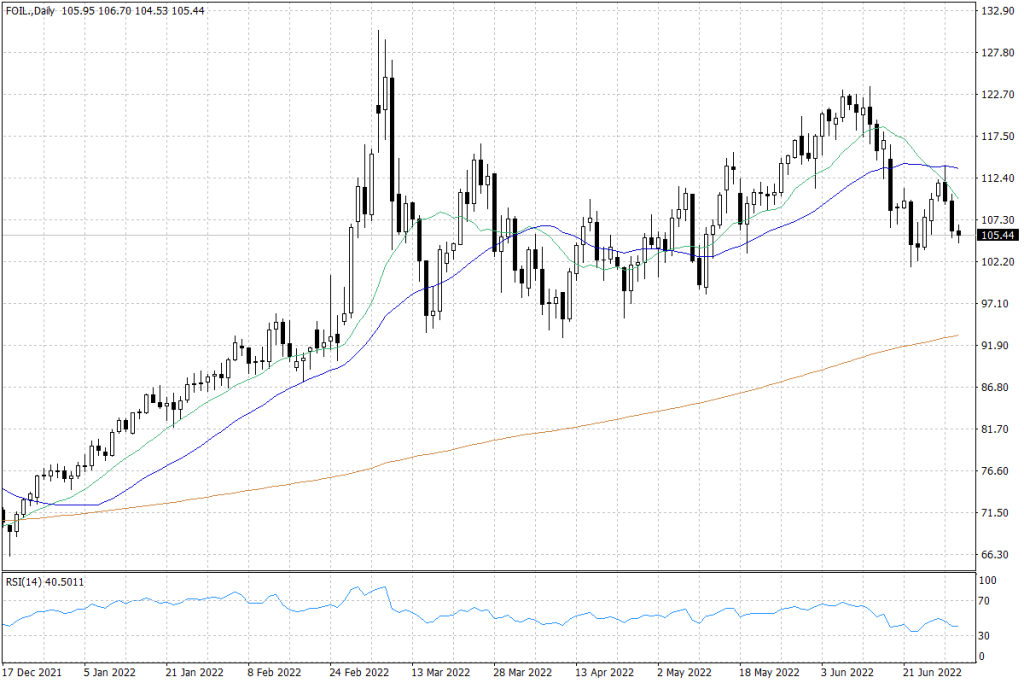 Although the US president has openly said that he will not directly press Saudi Arabia to increase oil production, his opinion on the subject is widely known. For this reason, investors expect that the topic of oil production will be raised anyway during this visit.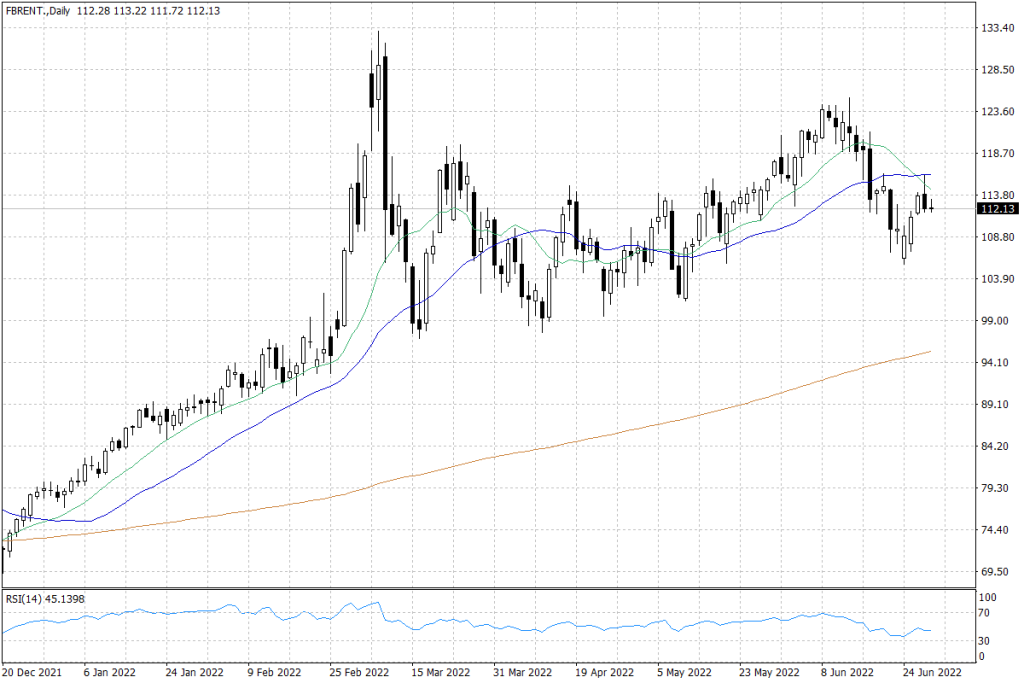 Meanwhile, a strike by employees of several mining platforms belonging to the Equinor company has been announced in Norway. Trade unions have announced that the strike, linked to negotiating working conditions, is scheduled to begin on July 5. The protest will lead to the suspension of oil production at the level of 83 thousand tonnes. barrels per day (this is the total number of strike platforms in the previous year), which represents about 4% of Norwegian oil production. Globally, however, this number is not so large that it is of major importance for oil prices.
The author also recommends:
Follow us on Google News. Search for what's important and stay up to date with the market! Watch us >>