Uni Finance reviews and a review of a mid-income project that started quietly and is practically not represented on the network, I recommend studying, since there are good prospects.
Good afternoon, readers and guests of the blog, today we will continue to analyze investments and earnings on the Internet, I propose to study and analyze an interesting project for making money.
I added another high-quality project to the investment portfolio, which has good potential for long-term work, but the risk always remains and this should not be forgotten. The project is interesting, well-prepared and has been working for a long time, I noticed it a week ago, but I still thought it was worth entering or not, but entered in the end. The announcement of the project was immediately published in the news channel @trandinvest, I recommend subscribing to it right away to receive instant news or announcements, since articles on the blog are published with a slight delay.
You can always study my current results in the reports section, I will start publishing in the near future, there you will also find results on trading in the forex market, and also started working with the stock market, namely SPAC securities, a very interesting and profitable instrument.
If you have a desire to study the topic of investing in different instruments. then first you need to read the basics, namely, what are investments on the Internet, what are HYIP projects, where to invest money, how to create an investment portfolio correctly and much more in the investment section, there will soon be a lot of interesting material more. I also want to say that every partner can count on free consultations and recommendations on how to draw up a portfolio for any capital.
I would like to once again draw attention to the risks, they are and will always be. We invest only free funds that will not affect your life.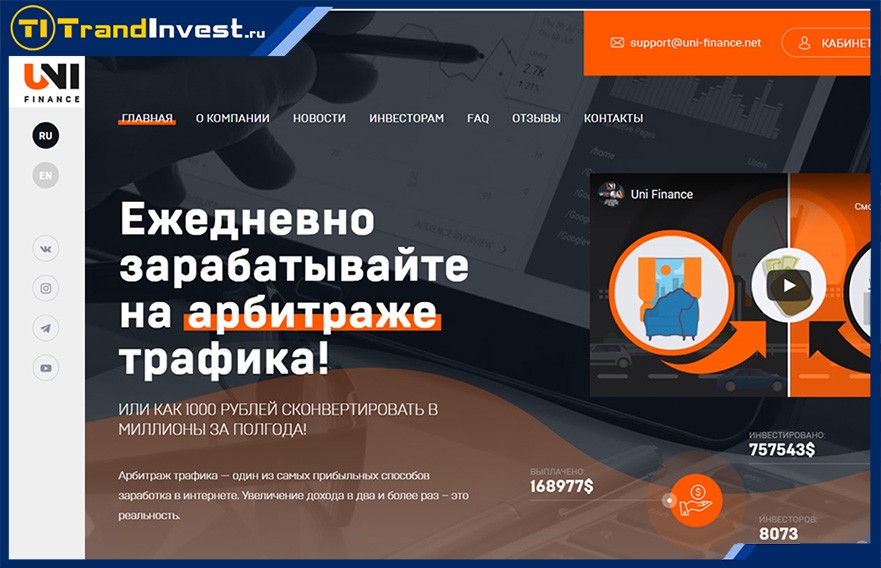 Investment proposal
Project Uni Finance started on 13.08.20, but this information was taken from the site, when the project started, I did not find accurate information. In my opinion, the project has good potential for work, basically it was presented only on YouTube, I do not observe my colleagues on monitoring and blogs and I expect to get a good profit, but the main task is to go to breakeven for the beginning.
For investment, we are offered four plans on an unlimited basis with different interest rates and deposits.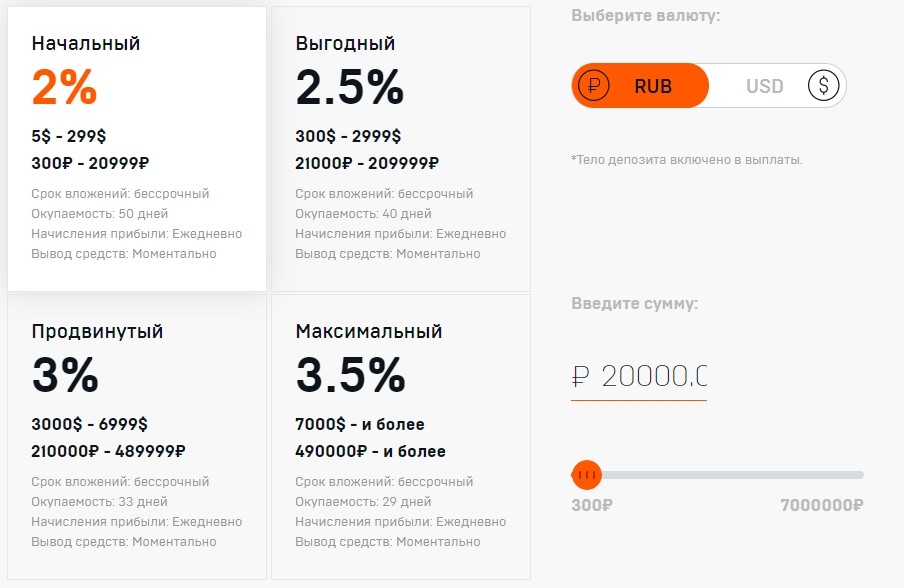 the initial plan offers us 2% per day, a deposit from $ 5 to $ 299, works on an indefinite basis, we go to breakeven in 50 days;
a profitable plan offers us 2.5% per day, a deposit from $ 300 to $ 2999, works on an indefinite basis, we go to breakeven in 40 days;
an advanced plan offers us 3% per day, a deposit from $ 3000 to $ 6999, works on an indefinite basis, we go to breakeven in 33 days;
the maximum plan offers us 3.5% per day, a deposit of $ 7000 or more, works on an indefinite basis, we go to breakeven in 29 days.
Each blog partner can count on REFBEK in 4% of their deposit, you can order it through your personal account on the blog, when registering in the section you were invited, trandinvest should be indicated. If other details are specified in the invitation field, then you need to clear the cache and cookies in the browser or follow the link in another browser.
My deposit is $ 315, invested at 2.5% per day, the profit will be $ 7.87 daily and in 50 days I will start to receive a net profit.

All payment systems are available to us for investment, these are perfect money, Bitcoin, Ethereum, Litecoin, DashCoin, BitcoinCash, Dogecoin, Monero, a deposit can be created both in currency and in rubles, for this it is possible to replenish from a card and Qiwi, the minimum amount is from $ 5, the minimum withdrawal amount is from 0.5 $ and withdrawal occurs instantly.
Advantages and disadvantages
Unique design
Profitable marketing
No online promotion
All payment systems are available
Site DDOS protection
I did not find for myself
Analysis of the project and dynamics of deposits is available at InvestorsStartPage… You can check the project status at allhyipmon… Detailed analysis, dynamics of deposits and all statuses can be viewed at HYIPLogsas well as on HYIPbox… You can also look at the statistics at advhyipstat…
Statistics can be studied even at wannadep.com, also on the forum you can earn extra money for comments in my thread here…
Decoration and design
9/10
Marketing and affiliate program
8/10
Protection and hosting
8/10
Social Networks and contacts
7/10
Total
7.8
Adding to the blog as a personal choice!
Uni Finance reviews and conclusions
Reviews about Uni Finance I have only positive ones and I look forward to quality work, but the risk always remains. There are still certain assumptions about the admin team that works here, but these are only assumptions, let's see how everything works out in the end, but marketing is moderate and there are good opportunities.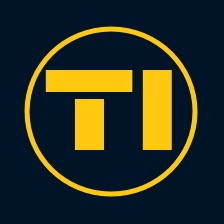 Alexander
Blog author. I earn in highly profitable investment projects and in the forex market
Ask a Question
This project has good preparation and is smoothly progressing in the network, in my opinion there is good potential, plus you can quickly go to breakeven, but there is always a risk.
On the blog, you can explore other projects, as well as work in the forex market:
For all current projects, you can always get a bonus from your deposit, look for all the details in the review articles.
I recommend the project for study and take note of, but here you need to make a quick decision for yourself, and also do not forget about the risks and invest free funds, as well as withdraw profits daily. Do not forget to subscribe to the blog update, as well as to the news channel @trandinvest, there is also a separate Forex channel, this @avtoforex, and also do not forget about social networks VK group, FB group and Instagramso as not to miss new information.
To pay more attention to the fact that the CHECKLIST OF THE INVESTOR has been released, you can download it for free and study it for yourself, and then ask your questions.
I launched another small course on how to invest and create a profitable investment portfolio, you can download it here.
I am actively working on my tools in the forex market and recommend downloading the INVESTOR'S MANUAL, where I will introduce you to my tools, which have a long history of work.
Yes, I'll pay a decent amount
31.88%