Binaryx reviews and a review of the cryptocurrency exchange, we will analyze the advantages and disadvantages, and also find out whether it is worth working with it or not.
Hello, today we continue to study investments and earnings on the Internet, but let's talk in more detail about cryptocurrency and a new exchange that has good potential for trading.
The cryptocurrency market continues to develop actively and now new exchanges appear that need to be studied and make the right choice for themselves, I recommend studying the independent rating of cryptocurrency exchanges. To begin with, I recommend that you study what cryptocurrency is, what Bitcoin is, how to buy cryptocurrency, how to invest cryptocurrency, how to earn cryptocurrency and much more in the cryptocurrency section.
I propose to study today:
what is a cryptocurrency exchange;
how to register and top up your account;
how to make money on trading;
advantages and disadvantages of exchanges.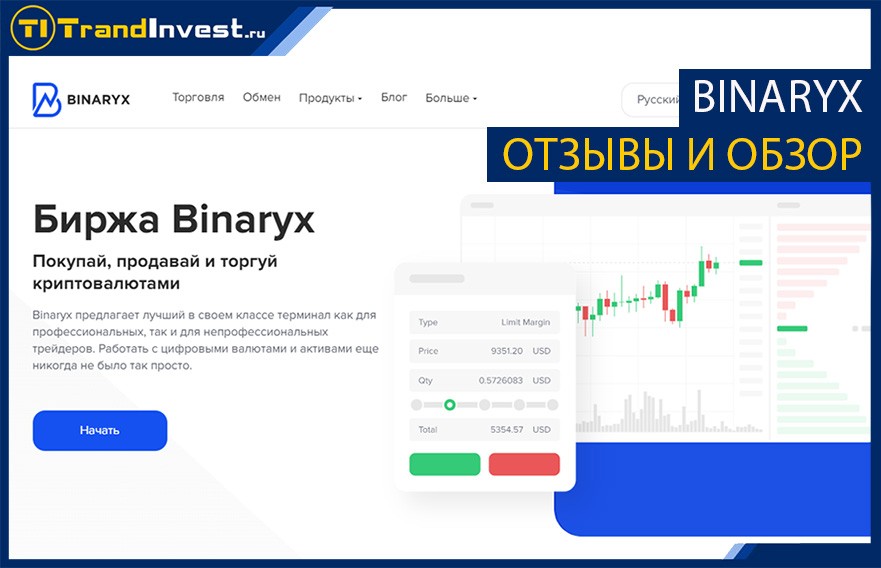 back to contents ↑
Binaryx exchange, what is it?
Company Binaryx provides a wide range of services for working with cryptocurrency. The products of the exchange are intended for both those who are professionally engaged in trading and for beginners who are just starting to work with cryptoassets.
Today, cryptocurrencies are becoming more and more popular, so it is important to choose a reliable platform for work that can provide security in financial transactions. Binaryx offers an exchanger, a fiat gateway, a trading terminal, a set of wallets for different crypto coins, as well as several services for corporate clients and a training program with which you can learn the basics of working with cryptocurrencies and the basics of trading.
Among the advantages of the platform are an easy-to-use interface, a clear arrangement of menu items, a correct site structure, which allows you to quickly find the desired section. Support for a large number of currency pairs allows you to reach a wide audience.
Binaryx Is a completely legal exchange registered in Estonia, which has a license and everything necessary to carry out legal activities to provide cryptocurrency services. The company operates internationally, so you can use its services from anywhere in the world.
In this article, we will provide a complete overview of the main Binaryx services and figure out how to get started on the site.
back to contents ↑
Account registration and verification
The first step you need to get started is registration. An unregistered user can only get acquainted with the structure of the site, read articles in the blog and the information section. And in order to exchange cryptocurrency, buy it for fiat or start trading on an exchange, mandatory registration is required.
To register, follow the link by clicking on the button with the name "Registration" in the upper right corner of the page. The company offers two options for creating an account on the site – registering via email or logging in via social networks. The second method supports registration through existing accounts in social networks Twitter, Facebook or Google.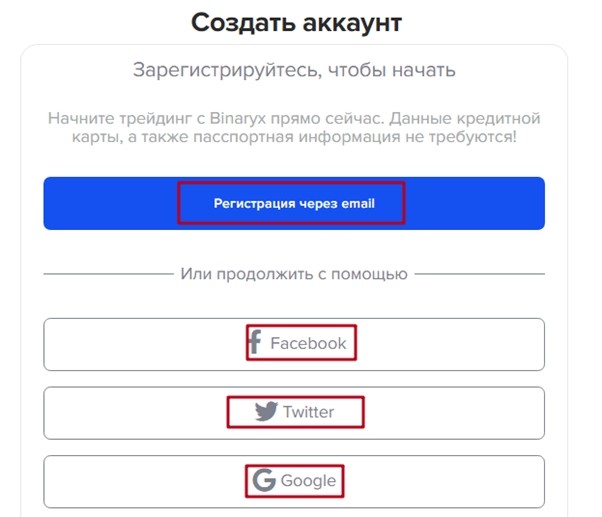 If the user is going to register using an e-mail address, he will be asked to fill out a short questionnaire by entering personal data – full name, country of residence, and also come up with a password to log into the account. After entering all the necessary information, you must confirm your agreement with the terms of use, privacy policy, etc. by ticking the appropriate boxes. Registration is completed by clicking on the "Create an account" button. After these actions, the newly made client will receive a letter to the specified mailbox, which will contain a link to confirm the e-mail. By clicking on the link, the user will be redirected to the site of the exchange – now you can log in and use the services of the site.
The registration procedure does not require entering confidential information, such as passport or bank data, but if the user wants to get full access to all products, according to the AML requirements, he needs to be verified – provide proof of identity. And in order to be able to withdraw fiat funds to a bank card in the future, you will need to confirm it.
For verification, you need to prepare a scan or photo of identity documents, a photo of a bank card, which will be used for replenishment and withdrawal of funds. To go through the procedure, you need to log into your profile and go to the "Account Settings" section.

On the page that opens, you need to select "Identity Confirmation" and click on this button, and then enter the information, following the instructions.
It is worth noting that the full name in the account must match the same data from the documents, therefore, in case of discrepancy, it is necessary to make corrections. If everything is in order, you need to upload a photo of the documents (front, back of the document and a selfie with the document in hand)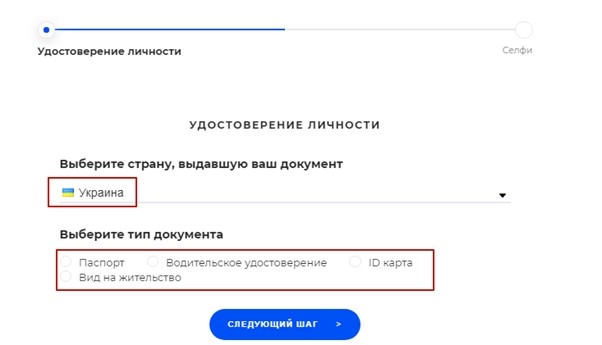 The verification of the submitted documents will be carried out on average within 2 hours, after which the corresponding verification information will appear in the account. Next, you need to upload a photo of a bank card in the same order by opening the KYC section in your personal account.

Important: CVV code should be covered when photographing the card.
After confirming the card, it will appear in the "Payment Information" section
Now we can go to your personal account Binaryx, it contains all the necessary information for the client and there is an exit to the main sections and products of the exchange. From the dashboard, you can exchange cryptocurrency, get help from technical support and, in general, see the amount of finances in wallets in two main currencies dominating fiat and crypto – bitcoin and dollar.
back to contents ↑
How do I replenish my account and cash out?
The storage of cryptocurrency on the exchange is carried out on special wallets – for each currency its own wallet. By opening the "Wallet" tab, you can easily replenish any of them and withdraw funds.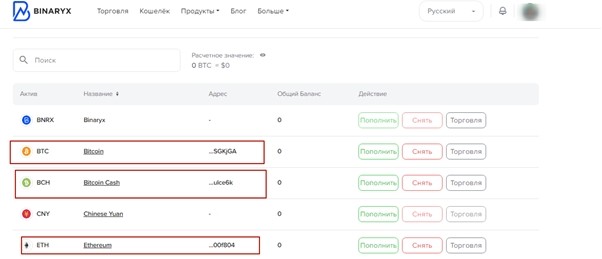 You can top up by clicking on the appropriate button opposite the wallet and following the further instructions.
Withdrawal of funds occurs in a similar way. When working with wallets, it should be borne in mind that there are certain limits on the amount of funds withdrawn and commission for the operation.

back to contents ↑
Exchange and trading on the exchange
The Binaryx exchange offers cryptocurrency exchange and work with the terminal in order to make a profit. The dashboard has a quick exchange function: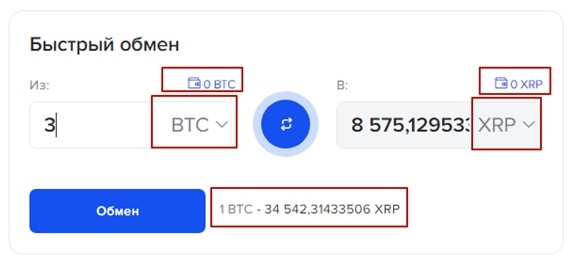 The terminal can be accessed by going to the "Trade" tab. The trading platform is aimed not only at professional traders, but also at beginners – the interface is simple and straightforward, the terminal consists of three blocks:
Chart window, an overview of cryptocurrency pairs with the current rate and volume of trade, as well as depth for each asset.
A window for working with deals, where recent orders and basic information about them are displayed.
List of all transactions made by the user since the beginning of work on the exchange.
back to contents ↑
Binaryx security and products
Every client can find everything about how the exchange protects user data and their funds on the Security menu tab.

In addition to exchange and trading, you can use other products on Binaryx – for ordinary and business clients, for partners, as well as read a blog and take training at the Binaryx Academy. All services of the company are available to adult users with any level of training – even a beginner here can learn how to trade from scratch and start making money on cryptocurrency.
back to contents ↑
Binaryx reviews and conclusions
Reviews about Binaryx only positive ones remained, the platform is well prepared and has great potential for development and gradual entry into the top list of exchanges around the world. On the platform, you will find many quality products that will allow you to learn and start working on your own, there is also a development map that is gradually being implemented.
To work on the cryptocurrency market, I recommend only high-quality brokers, these are:
If you have questions or comments, then write them in the comments below or you can use the feedback in the contacts section. I recommend subscribing to the blog update, as well as to the news channel @trandinvest, there is also a separate channel about Forex, this TrandInvestCluband also don't forget about social networks VK group, FB group and Instagramso as not to miss new information.
Pay more attention to the fact that the CHECKLIST OF THE INVESTOR has been released, you can download it for free and study it for yourself, and then ask your questions.
Launched another small course HOW TO INVEST AND CREATE AN INVESTMENT. PORTFOLIO.
I am actively working on my tools in the forex market and recommend downloading the INVESTOR'S MANUAL, where I will introduce you to my tools, which have a long history of work.