Futurion Finance reviews and an overview of a quiet project that has recently started and is poorly represented on the CIS market, has good potential for long-term work.
Hello readers and guests of the blog, we continue to study investments and earnings on the Internet with you, today I want to introduce you to the new product.
I have added an interesting project to my investment portfolio that can show an excellent result, we have in front of us a foreigner with high-quality preparation and elaboration, there are certain insiders, but I will not voice them. In my opinion, development will begin only in September and we have a good chance to be among the first to enter and take the maximum profit. The announcement was made instantly on the news channel @trandinvest, I recommend subscribing to it, since the review article comes out a little late, and our task is to be among the first to enter the project.
All my results can be tracked in the reports section, but this year, somehow I cannot start writing them, since there are few projects on the blog and more have left to work on forex and the stock market, data on these instruments can be found in a separate channel TrandInvestClub…
If you are new to this topic of earning, then I recommend starting immediately with the theoretical part, and then gradually moving on to practice, I recommend studying such sections as investments, HYIP projects, forex and the stock market. In these sections, you will find basic reading materials, and then you can ask your questions.
Immediately I want to draw your attention to the risks, they can go up to 100%, if you do not understand this, then, alas, you have nothing to do in investments, I say right away, as it is.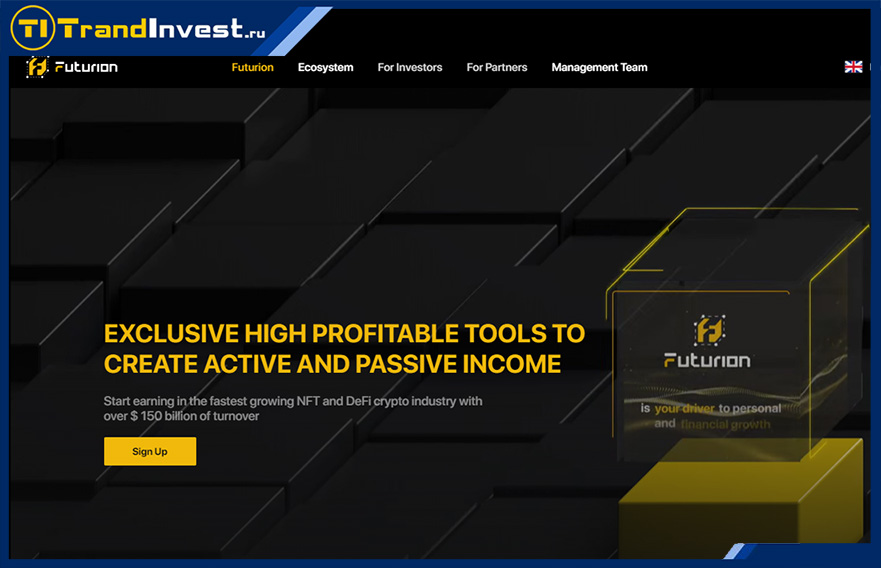 What is Futurion Finance?
Futurion Finance started at the end of May 2021, the main directions are NFT and DeFi, at the moment these are popular and profitable topics for making money, but here you need to have a grip and a lot of experience. Before us is a huge platform with great prospects for development and profit making.
Below you can see the ecosystem of the entire platform, gradually I will connect different directions, such as my own cryptocurrency exchanger, lending against NFT collateral, our own trading platform, an auction system and much more.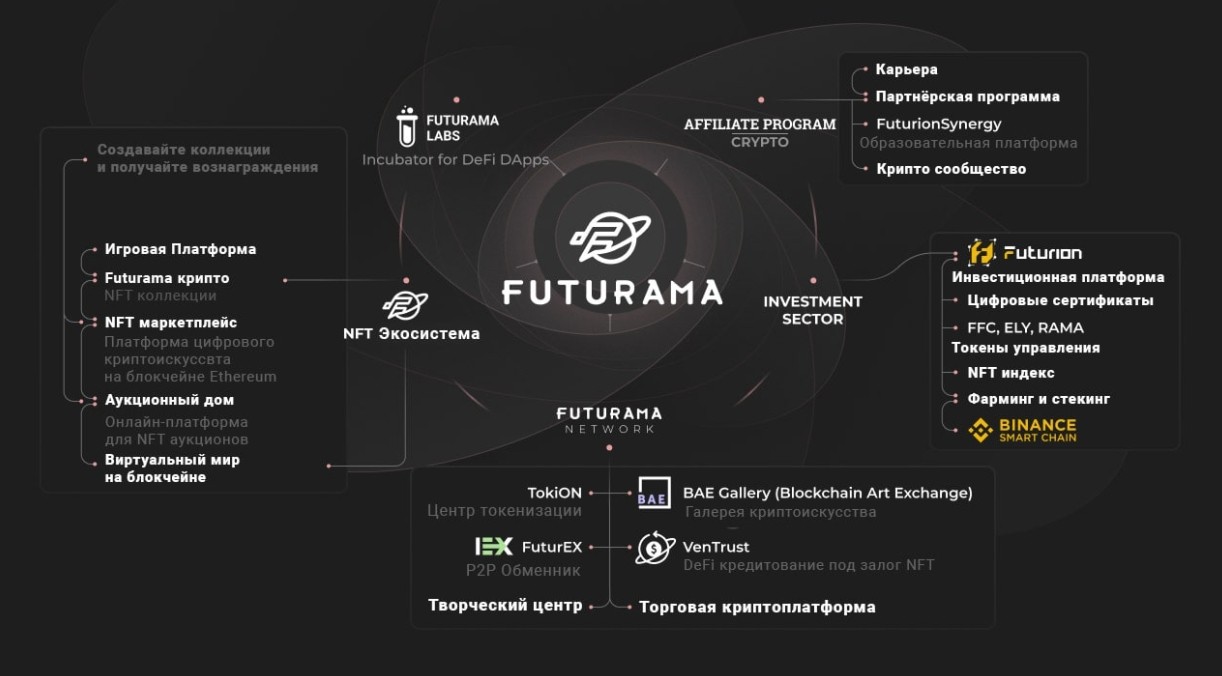 Before us is an open team that plans to develop the platform, from the immediate goals, these are:
07/27/21 – event in Montenegro;
08/09/21 – presentation of training;
09/20/21 – intensive with Tony Robbins;
in Q3 2021, a global update of the entire platform;
launch of its own token, exchanger and training platform in Q3 2021;
launch of a credit service in the 4th quarter of 2021.

You can watch the video presentation below:
On the site you can independently study the documents submitted by NFT INVESTMENTS PTY LTD, there is a legal address and registration in Australia.
Investment proposal
For investors Futurion Finance offer the purchase of certificates with a fixed price from $ 100 to $ 250,000, the percentage on all certificates is floating from 0.5% to 2% per day, the average profitability should be 30% every month.
Profit is accrued daily, and the current average yield is 0.6-0.7%, we expect growth to 1.2-1.5% on average. The term of the certificates is floating and depends on the profitability in the first place, they are closed after receiving 150% of the net profitability.
The certificate closes at a yield of 250%, where 100% is a deposit, which is included in payments.
On expensive certificates there is an additional yield up to the main one in the amount of up to 0.35%.

Each blog partner can count on REFBEC in 3% of the purchase of the certificate; when registering in the sponsor section, you must indicate trandinvest.
If other data is indicated in the sponsor column, then you need to clear cookies and cache or follow the link from this article in another browser.
My current deposit is $ 250, I plan to purchase another certificate later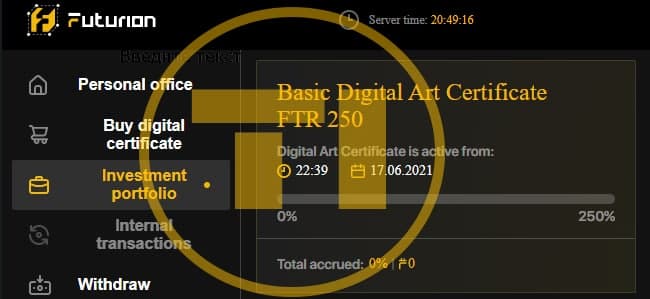 The minimum deposit is from $ 100 and above, for a start, I recommend that you decide which certificate you plan to buy, only after that make a replenishment, the main payment system is available to us Perfect money and cryptocurrencies, namely Bitcoin, Ethereum, Litecoin and USDT (ERC20). The minimum withdrawal amount is from $ 30, but it is possible that it will decrease further.
In my opinion, the project has good potential for work, since the marketing is balanced, the affiliate program is moderate and we have every chance to see the top project this year. But there are always risks and this should not be forgotten.
Advantages and disadvantages
Unique design
Profitable marketing
No online promotion
Site DDOS protection
Analysis of the project and dynamics of deposits is available at InvestorsStartPage… You can check the status of the project at allhyipmon… Detailed analysis, dynamics of deposits and all statuses can be viewed at HYIPLogsas well as on HYIPbox… You can also look at the statistics at advhyipstat…
Statistics can be studied even at wannadep.com, also on the forum you can earn extra money for comments in my thread here…
Decoration and design
9/10
Marketing and affiliate program
9/10
Protection and hosting
8/10
Social Networks and contacts
8/10
Total
8.2
I add to the blog as a personal choice!
Futurion Finance reviews and conclusions
Project Reviews Futurion Finance only positive ones remained, we have a well-developed project, there is a development map that is observed, we are introduced to a team that does not hide its face, and this is good. The biggest plus is that the work here is on the foreign market, there is no development on the CIS market, and if there is any, it will most likely be already in September, and until that moment we will get good profitability and be able to break even.
I recommend investing up to 5-10% of your current capital and often withdrawing profits to understate our risks from losing your deposit.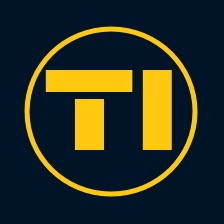 Alexander
The author of the blog. I make money in highly profitable investment projects and in the forex market
Ask a Question
The project has high-quality preparation, as well as good potential for short-term work, I recommend studying and asking your questions, but we always remember about the risks, invest only free funds.
On the blog you can find other relevant projects and proposals, these are:
For the current projects submitted, you can always order a bonus, you must be my partner and registered on the blog, where in your personal account you will find a form for applying for REFBEC.
I recommend taking a note of the project and starting to study it, as well as making an informed decision, the sooner you make a decision, the faster you can break even and get the maximum profit. If you have questions or maybe you missed something, then write in the comments below, or use the feedback form in the contacts section.
Don't forget to subscribe to the blog update, as well as the news channel @trandinvest, there is also a separate channel about Forex, this TrandInvestClub, and also do not forget about social networks VK group, FB group and Instagramso as not to miss new information.
Pay more attention to the fact that the CHECK-LIST OF THE INVESTOR has been released, you can download it for free and study it for yourself, and then ask your questions.
Launched another small course HOW TO INVEST AND CREATE AN INVESTMENT. PORTFOLIO.
I am actively working on my tools in the forex market and recommend downloading the INVESTOR'S MANUAL, where I will introduce you to my tools, which have a long history of work.