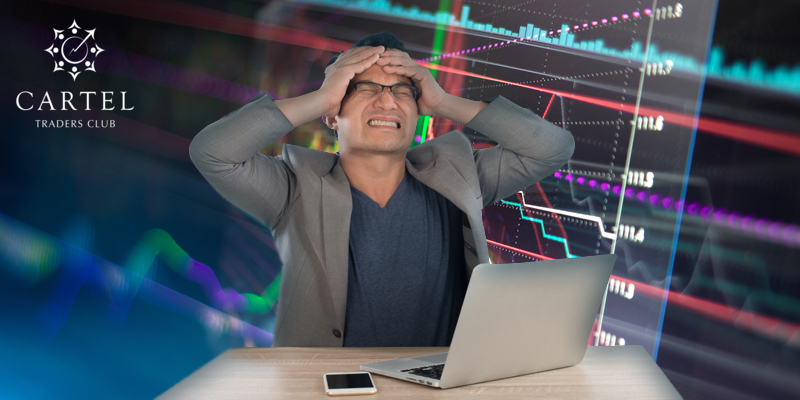 Good day to all colleagues, blog readers and those who are just starting to be interested in trading in the markets! An acquaintance sent me his letter from a mailing list with the following name: "You won't make a trader! " He asked to give him advice – is it worth paying attention to those similar letters or not? Many of the traders are trying to improve themselves. They are looking for useful information for trading on various information resources. Quite often they get to the sites of paid training in trading. Further, everyone acts as he decides for himself. At the same time, taking into account the desire, the availability of time and money. Most beginners refuse to pay tuition. That's just when registering on such sites, you have to agree to receive newsletters. So similar letters come to everyone who registered on that resource.
Psychological treatment of a potential client
These letters are nothing more than targeted psychological processing of potential clients. Qualified specialists who are knowledgeable in human psychology work on such messages. The average citizen is characterized by greed, envy, vanity, and other vices. This is what the organizers of all kinds of training courses, schools or academies are trying to play on. To inflame one of these vicious feelings in a person is almost to persuade him to cooperate. If a person interested in trade wants to earn quickly and a lot, it means that his path lies to such "masters" of training. This pattern of human behavior has been studied for a long time. It is used by everyone who wants to capitalize on a person's desire to become rich. At the same time, it does not matter at all – will he be able to really earn?
Don't miss your chance!
This is exactly how every letter of such mailing list screams. Only at the same time it is also specified that the only chance for success can only be given by the author of this mailing list. The psychological attack goes in several directions at once. Some letters try to awaken human greed, others are aimed at awakening envy. The third letters tell that it's all simple, and you can be the most famous. Only the subtext of this whole newsletter is simple to the point of banality. Bring me your money! This is exactly what the authors and composers of such mailing lists are trying to achieve. Do you think they are really interested in the end result of your training? If you really think so, then try to get the necessary knowledge from those you really trust.
Only quick earnings
A characteristic feature of such mailings is that letters are often received that a large amount of money has been earned by someone in 5 minutes. The entire subtext of the letter screams that someone became rich in 5 minutes. Indeed, you can accidentally hit the jackpot in such a short time period. But two pressing questions arise. The first question – if the earnings are real, then what is the size of the deposit? And the second question – what is the risk involved in this deal? It's pretty simple. Or the size of the deposit is such that is not available to the average trader. Either the deal was made with outrageous risk. In any case, such mailings are trying to push the common person to something rash. Be reasonable and careful!